Welcome to Southwark Bridge Class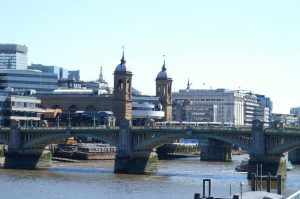 A warm welcome to Howard Primary School's newest class-Southwark Class children, parents and carers.
Our Southwark team are:
Class teacher-Miss Turpie
Class teaching assistants - Miss Yassin
Please feel free to write us a note in your child's homework diary, come and talk to us after school any day or phone the school to speak to us directly if there is anything you wish to discuss concerning your child.
Key Information:
A wide selection of quality books have been purchased for this class this year and your child is encouraged to take home a book every day. Each time you sign to show your child has read at home, they will receive a marble towards their team jar. The team with the most marbles at the end of the week will be crown team of the week!
Homework will be set on Friday and due in the following Friday unless stated otherwise on the homework (A longer time will be set for projects)
Spellings will be learnt at school and tested on Mondays. Please click on link: school-links-spellingjournalyear4southwark-1
In your child's homework diary, they will have a green stamp at the end of each day to show they are following our school's 'Good to be Green' behaviour policy. If they do not get a green stamp it is because they have not ended the day on a green card or have received a red card during the day. You will be notified by text if a red card consequence has occurred.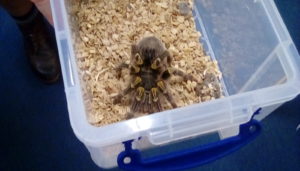 Our Learning This Week:
Maths-We will be learning to describe movements of coordinates on a grid as translations. We will then be multiplying and dividing by 6 and 9.
There are many online games your child can play to consolidate this learning. We have used these websites in class:
https://mathsframe.co.uk/en/resources/resource/469/Coordinates-Alien-Attack
http://www.scootle.edu.au/ec/viewing/L350/index.html
English-We will be learning to understand and infer a poet's motivation using the poem-For forest by Grace Nichols. We will be performing our own version of the poem and exploring our likes and dislikes with poems around the rain forest theme.
https://clpe.org.uk/poetryline/poems/forest
Topic-We will be looking at the climate in a rain forest.
Science-A part of our Science and Geography topics we will be  having an exciting visitor to spend an afternoon or morning with each class. Ranger Russ brings a variety of animals from rain forest habitats to share with the children. For more information see the attached letter which will be going home on Monday. 
For more information take a look at Ranger Russ' website
Dates for the diary:
Parents Evening will take place on Thursday 12th and Tuesday 17th March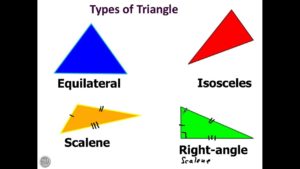 Our Learning This Week:
Maths-We will be learning the properties of triangles in order to identify and names isosceles, scalene, equilateral and right-angled triangles. Children will continue to revise the properties and vocabulary associated with 2-d shapes. For example, perpendicular, parallel, quadrilateral,adjacent,diagonal,bisect,polygon. We will then be moving on to coordinates reading and plotting points in a 10 by 10 grid.
There are many online games your child can play to consolidate this learning. We have used these websites in class:
https://www.sheppardsoftware.com/mathgames/geometry/shapeshoot/QuadShapesShoot.htm
https://www.iknowit.com/lessons/d-geometry-quadrilaterals.html
https://www.mathplayground.com/matching_shapes.html
http://www.skoool.com.eg/english/skoool_bundle/content/primary/maths/polygons/index.html
English-We will be reading the Great Kapok Tree boxing up the story to understand the structure and writer's techniques before innovating our own animal addition to the story.
Feel free to read along with us
Topic-We are starting our Geography unit-The Rainforest by learning about the climate.
R.E-During P.P.A, with Miss Symes, children will be learning about bible stories. Children have been invited to share their personal bibles if they wish.
I.C.T-During P.P.A, with Mrs Forde, children will be learning about Logo.
Reminders:
P.E will take place on Tuesdays or Friday and Thursdays-Children will need their full p.e kit including tracksuit bottoms or leggings for outside P.E.
Daily Reading at home is essential. Please sign your child's book to show this is happening.
Homework will continue to be given out on a Friday to be completed for the following Friday. All children are expected to complete homework unless this is prearranged with their class teacher.
Please let us know if you have lost the homework then we can provide another copy.