Howard Primary School is a popular two form entry community school that prides itself on both excellent academic achievements but also its dedication to producing well rounded individuals within a caring, nurturing and safe environment.
Our school was built in 1897 and was opened in April 1898. We are proud to be celebrating 121 years of education at Howard Primary.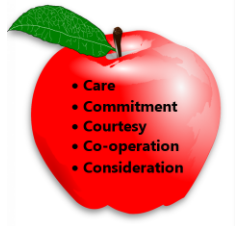 We are a UNICEF rights respecting school and are proud to have been awarded the Achievement for All quality mark. We strongly believe that every child, regardless of their background, has the right to the highest quality education and to feel safe and cared for in their school environment. Our five core values represent the ethos of Howard Primary School.
We expect all our pupils, parents, carers and staff to demonstrate CARE, COMMITMENT, COURTESY, CO-OPERATION and CONSIDERATION in everything they do.
Coronavirus update 
Dear Parents and carers,
The following information is taken from the Gov.uk guidance website:
The government has set out its plan to return life to as near normal as we can, for as many people as we can, as quickly and fairly as possible in order to safeguard livelihoods, but in a way that is safe and continues to protect our NHS.
The government has published staying safe outside your home for guidance on what the new rules will mean. 
Please click on the links below to view the most up to date information and advice on the coronavirus. We hope that this will answer some of your queries. 
The UK is still in a period of lock down however the Prime Minister announced a very cautious easing of lockdown measures on 28th May 2020. You must follow the Government instructions carefully in order to save lives:
There are a limited number of things you can now do that you could not do before:
spend time outdoors – for example sitting and enjoying the fresh air, picnicking, or sunbathing
meet one other person from a different household outdoors - following social distancing guidelines
exercise outdoors as often as you wish - following social distancing guidelines
use outdoor sports courts or facilities, such as a tennis or basketball court, or golf course – with members of your household, or one other person while staying 2 metres apart
go to a garden centre
At all times, you should continue to observe social distancing guidelines when you are outside your home, including ensuring you are 2 metres away from anyone outside your household. As with before, you cannot:
visit friends and family in their homes
exercise in an indoor sports court, gym or leisure centre, or go swimming in a public pool
use an outdoor gym or playground
visit a private or ticketed attraction
gather in a group of more than two (excluding members of your own household), except for a few specific exceptions set out in law (for work, funerals, house moves, supporting the vulnerable, in emergencies and to fulfil legal obligations)
If you are showing coronavirus symptoms, or if you or any of your household are self-isolating, you should stay at home - this is critical to staying safe and saving lives.
Follow this link to read about what you can and cannot do during the lockdown
It is vitally important to remember that the Government advice is still to remain at home as much as possible. The reasons you may leave home are:
for work, where you cannot work from home

going to shops that are permitted to be open - to get things like food and medicine

to exercise or spend time outdoors

any medical need, including to donate blood, avoid injury or illness, escape risk of harm, or to provide care or to help a vulnerable person
NHS guidance on how to avoid catching and spreading COVID-19
Guidance on Social Distancing and who falls into vulnerable / high risk categories
Stay at home guidance for households with possible COVID-19
Full details of each stage in government action plan
Public Health England web page for countries and specified areas affected by coronavirus.
Public Health England web page for infection prevention and control.
Government video on handwashing advice
Click here to view cases of COVID-19 by location in the UK
ADVICE ON THE CORONAVIRUS FOR PLACES OF EDUCATION
We're all in this together!