Howard Primary School is a popular two form entry community school that prides itself on both excellent academic achievements but also its dedication to producing well rounded individuals within a caring, nurturing and safe environment.
Our school was built in 1897 and was opened in April 1898. We are proud to be celebrating 121 years of education at Howard Primary.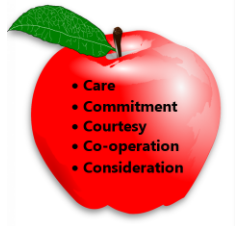 We are a UNICEF rights respecting school and are proud to have been awarded the Achievement for All quality mark. We strongly believe that every child, regardless of their background, has the right to the highest quality education and to feel safe and cared for in their school environment. Our five core values represent the ethos of Howard Primary School.
We expect all our pupils, parents, carers and staff to demonstrate CARE, COMMITMENT, COURTESY, CO-OPERATION and CONSIDERATION in everything they do.
Support and Guidance for Parents:
Please click on the link below to access our Local Authority advice on how to look after yourself and your children at home.
Coronavirus update 
Dear Parents and carers,
We have a mandatory obligation to close Howard Primary School from the end of the school day on Friday 20th March until further notice. Only children of key workers, vulnerable pupils and those with Educational Healthcare Plans will be permitted to come into school. Home learning resources will be provided for all other pupils. Whilst we are deeply saddened at the news, we fully recognise the need to act in strict accordance with the government instructions. This is an unprecedented event which will no doubt raise several questions and concerns over the coming months around the way that schools make provision for pupils during this time of national emergency. We will always keep our parents, carers, and staff informed of any developments as soon as we receive them. At present we are still awaiting the key worker category list and procedure for provision of free school meals from central government. Please be patient with us as we work through these challenging circumstances.  
Please click on the links below to view the most up to date information and advice on the coronavirus. We hope that this will answer some of your queries. Current Government advice includes:
If you or anyone in your household has a new continuous cough or a temperature of 37.8 or above

ALL

members of that household must self-isolate for fourteen days.
If you are self-isolating, you should not go out even to buy food or essentials if possible. You should ask for help from others for your daily necessities.
If you are not able to get help from others and must leave your home, you must limit your social contact and keep a safe distance from others.
Stop all non-essential travel and all non-essential contact with others. This applies even if you have no symptoms. Social distancing is critical to slowing the spread of the virus.
Avoid pubs, clubs, theatres and other such social venues.
Do not use the NHS unless you really need to. Do not call NHS 111. Instead, go online.
By Saturday 21st March, all people with serious health conditions will be asked to self-isolate as much as possible  for around 12 weeks.
All people should work from home if possible.
Schools are required to stay open for the time being.
As London is a few weeks ahead with regard to the spread of COVID-19, the above advice is particularly important for us to follow.
If you have specific questions relating to Coronavirus in education settings, you can also call the DfE Corona Virus Helpline on 0800 0468687.
NHS guidance on how to avoid catching and spreading COVID-19
Guidance on Social Distancing and who falls into vulnerable / high risk categories
Stay at home guidance for households with possible COVID-19
Full details of each stage in government action plan
Public Health England web page for countries and specified areas affected by coronavirus.
Public Health England web page for infection prevention and control.
Government video on handwashing advice
Click here to view cases of COVID-19 by location in the UK
ADVICE ON THE CORONAVIRUS FOR PLACES OF EDUCATION
Home Learning - Quick Links to your child's class blog: