Dear all, this is an important announcement from Miss Handley and Miss Wheeler regarding PE.
According to busy bee Agata, Real PE has been accessed from home 138 times by Howard pupils, which places us in the Top 2 of al Croydon schools. Well done and keep on visiting Real PE for a truly enjoyable session of exercise.
The website address is: home.jasmineactive.com
Parent email: parent@howardprim-1.com
Password: howardprim
You could even join their Facebook® group and post photos of your family taking part in these activities. There is a weekly competition in that group with different, amazing prizes.
There are some good home learning activity cards for children that can all be done at home, accompanied with videos that show children what to do. Check out:
https://www.youthsporttrust.org/pe-home-learning
Did you know that you could still do your daily mile? It doesn't need to include running, but could be jogging, jumping, dancing, … anything to keep you active for 15 minutes every day. Maybe we should include this into our Dojo points? What do you think? Just let us know via Class-Dojo or howardyear5@gmail.com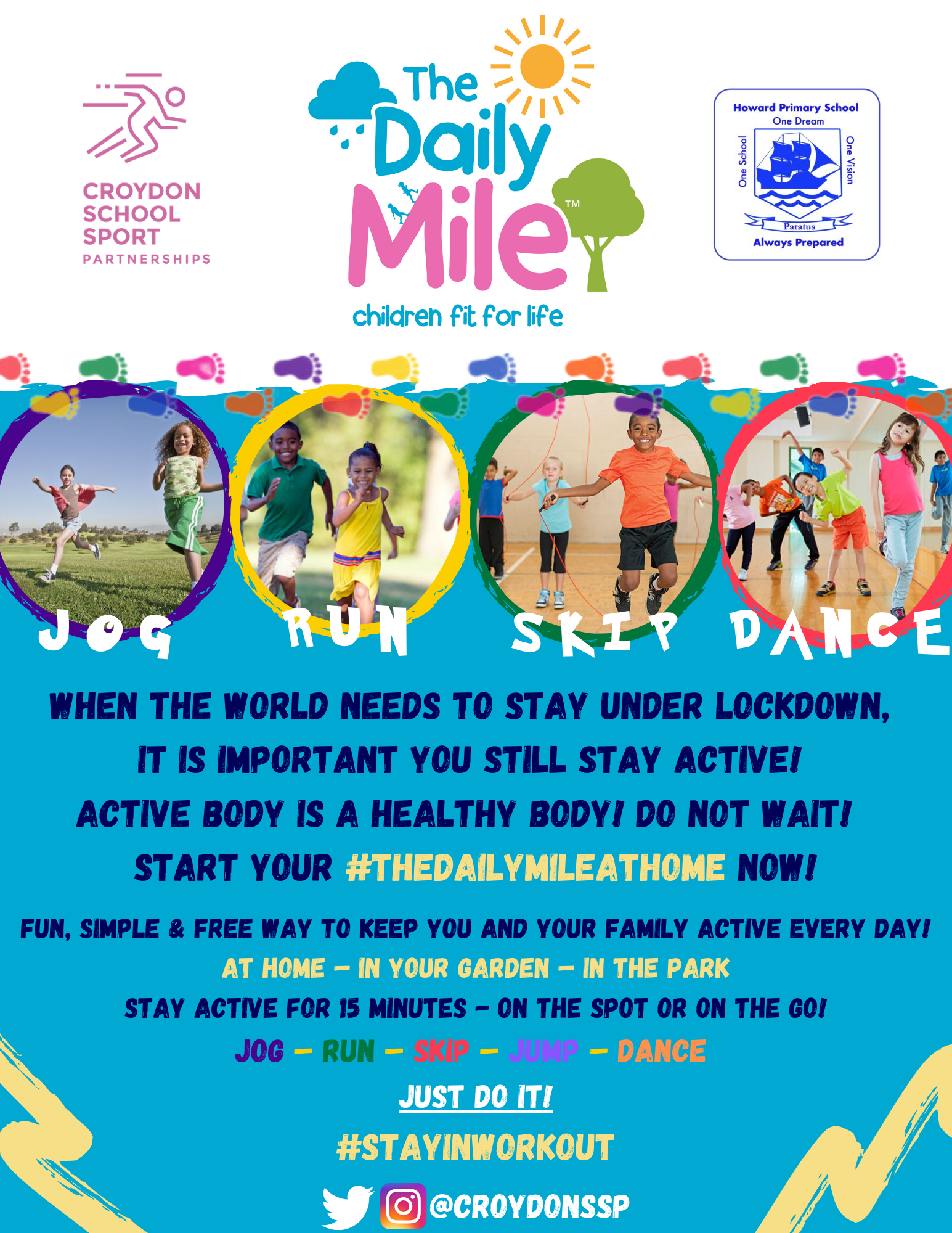 Did anyone mention Sportsday? Yes, but this year, it will be "slightly" different to the past. In the week commencing 15th June, we will have a Virtual Sports Week where you will be asked to practice a range of activities throughout the week. You will get to track your scores/times and see if you have improved throughout the week. There will also be cross-curricular activities like medal/certificate design and making, smoothie making, healthy diet preparations, yoga etc. Watch this space for any updates.