[dropshadowbox align="none" effect="lifted-both" width="auto" height="" background_color="#bffac1″ border_width="12″ border_color="#0c990c" ]
Please check Google Classroom for blog updates from classteachers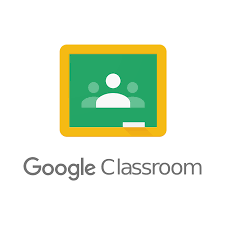 [/dropshadowbox]
[dropshadowbox align="none" effect="lifted-both" width="auto" height="" background_color="#ffffff" border_width="20″ border_color="#dddddd" ]
AUTUMN 2 TOPIC: Light and Dark
THIS WEEK'S LEARNING
LITERACY:
Core Text: It was a cold dark night by Tim Hopgood
Phonics learning: This week the children will be in group phonics lessons which will continue to work on blending and reviewing previously taught sounds. Please check Google Classroom for homework relevant to your child's group.
MATHS:
Mastering Number: This week, the children will build on their understanding of the composition of numbers by investigating the composition of 3, 4 and 5. Composing and de-composing numbers involves the children investigating part–part–whole relations, this will include:
investigate ways to compose and de-compose sets of 3, 4 and 5

explore how 1 and 2 are parts of 3.

use spatial language to describe the shapes 

explain that different parts can make the same whole.
UW & CAL: We will be learning about The Nativity Story and why Christians celebrate Christmas.
EAD: We will be engaging in a variety of  Christmas crafts.  Santa's grotto and winter wonderland are in full force in our role play areas.
PE: Dance: To copy and repeat a short set of controlled movements and actions in pairs.
UPCOMING IMPORTANT DATES:
Monday 12th December 2022: Christmas Performance rehearsal.
Tuesday 13th December 2022: EYFS Christmas Performance (Morning) Parents and carers are invited to join their children in a festive sing a long. 
Wednesday 14th December 2022: Christmas Pantomime in the afternoon. Winter wonderland at 3..30pm-5..30pm
Thursday 15th December 2022: Class party. 
Friday 16th December 2022: Last day of this term.
Tuesday 3rd January 2023: Spring term begins.
[/dropshadowbox]