Autumn 1 – Week 1 – 5th September 2022
Welcome to our first week in Year Five.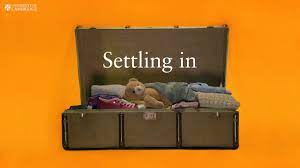 Here are the objectives for the week ahead.
Our PE days this year will be Tuesday and Thursday.
To

explore and secure times-tables (4 & 8).

I can identify the place-value of numbers up to 10,000 (incl. counting in intervals).

I can apply the rounding rules to round to the nearest 10/100/1000.

I can identify and use Roman Numerals to 1000.
To explore sentence types (subordinate clauses).

To expand and secure new vocabulary (linked to the class-read).

To engage in book talk.

To further develop prosody.

To pause appropriately when reading aloud.

To identify the key features of a character

description.

To write a character description.
To reactivate prior vocabulary from Year 4.
I can identify the planets and their order in the Solar System.
To secure the PANTS rules.

To explore and commit to various class responsibilities.

To develop a Class-Charter.
Enjoy your Sunday evening.
Your Year 5 Team.