Week beginning 4th December 2017
Congratulations to all those who received a merit card and a Privilege Card this week.  Keep up the hard work.
Unfortunately, we have been noticing that quite a few of the Year 5 children are not as confident with their times table knowledge as we would have hoped. It is an end of Year 4 expectation that they are confident with knowing up to their 12 x 12 times tables. Please practise these crucial number facts with your children at home. Use this handy times tables square, below, to help you. Many thanks for your support,
The Year 5 team.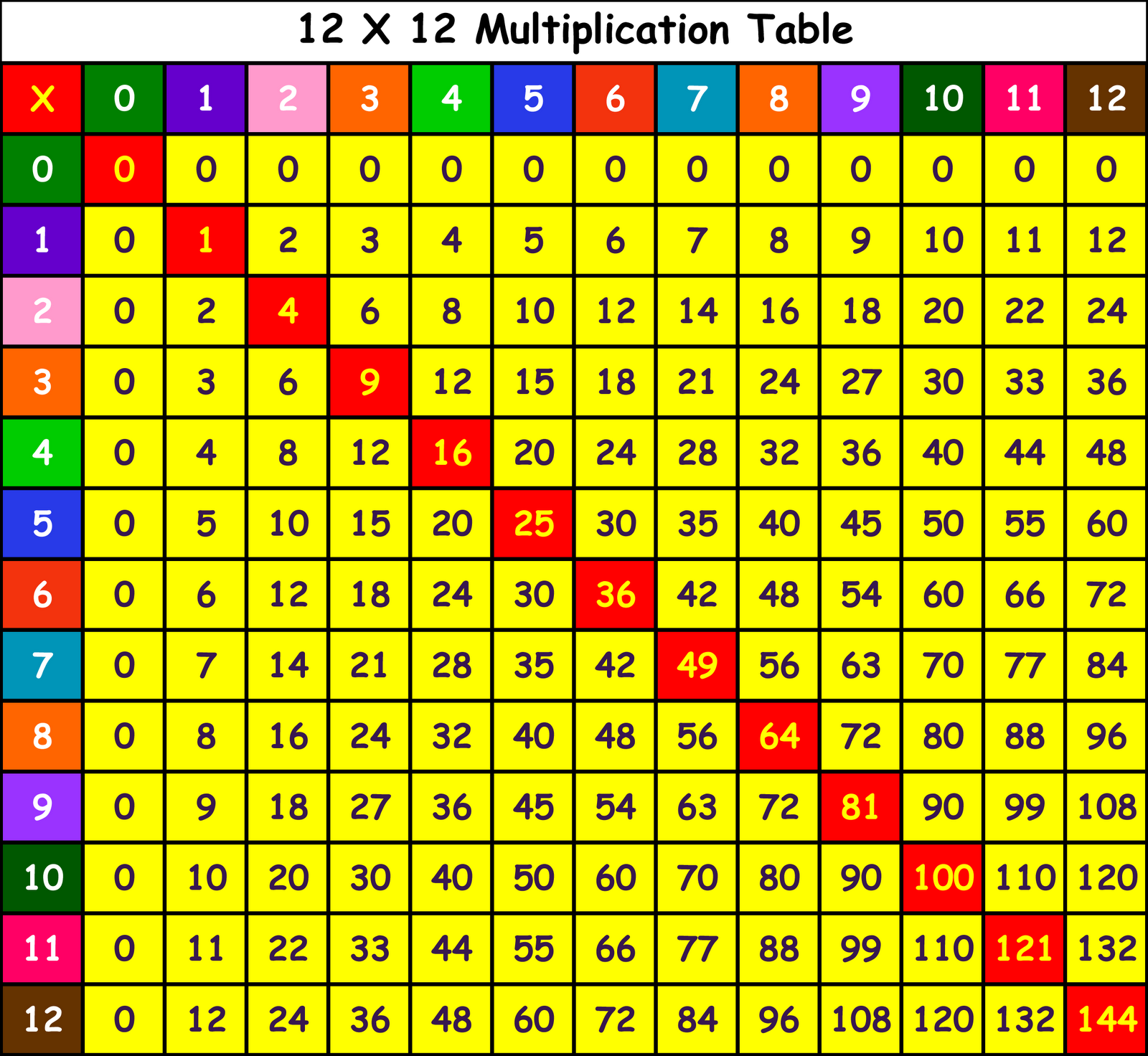 Next week, we will be learning the following:
Maths:
We shall be applying a range of multiplication and division facts and strategies to solve number problems.
English:
We shall be finishing our film reviews about the film Moana, following our trip to the cinema. We shall be looking specifically at the planning, writing and editing process. After this piece of work, we shall be independently writing our own film reviews based on our favourite films!
RE/Art: We will continue to explore the (Christian) value of giving when designing and planning an advents calendar for another student in my class.
PE: We will have PE lessons outside until Christmas, due to the hall being used for the Christmas performance rehearsals.
ICT: We shall be continuing to create our very own Scratch Boat game!
Music: The children will secure and extend their Guitar and Piano skills during Soundstart (A-Minor, G-Major …).
PSHE: We shall be continuing our Apple's Friends programme.
Saturday 9th December – Christmas Fayre
Monday 18th December – Carol Concert – St Andrews Church – Years 3/4/5