Welcome to Shakespeare Week.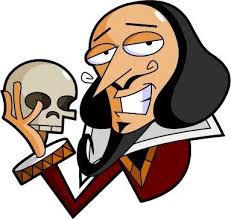 Which Shakespeare story is your favourite?
Please find the homework under the following link: Sp2-Wk3-13032020
Remember that PE days are Monday and Tuesday (swimming).
Parents Evenings are scheduled for 17th March,
Link percentages, decimals and fractions.

Measure and calculate the perimeter of rectilinear and compound shapes.
First, we need to finish improving the Newspaper Report based on Theseus and the Minotaur.

Then, we will be planning and writing a Newspaper Report based on Pandora's box.
We will use secondary resources to describe and explain the Life-Cycles of birds.
Art: We will continue exploring and developing Greek patterns and start planning our paste resist design.
Spanish: I can name fruits in Spanish (incl. expressing likes and dislikes).
History: I can describe key aspects of life in Ancient Greece – the importance of Greek city states.
ICT: I can apply my knowledge of programming to create a simple Scratch