Moving to Secondary School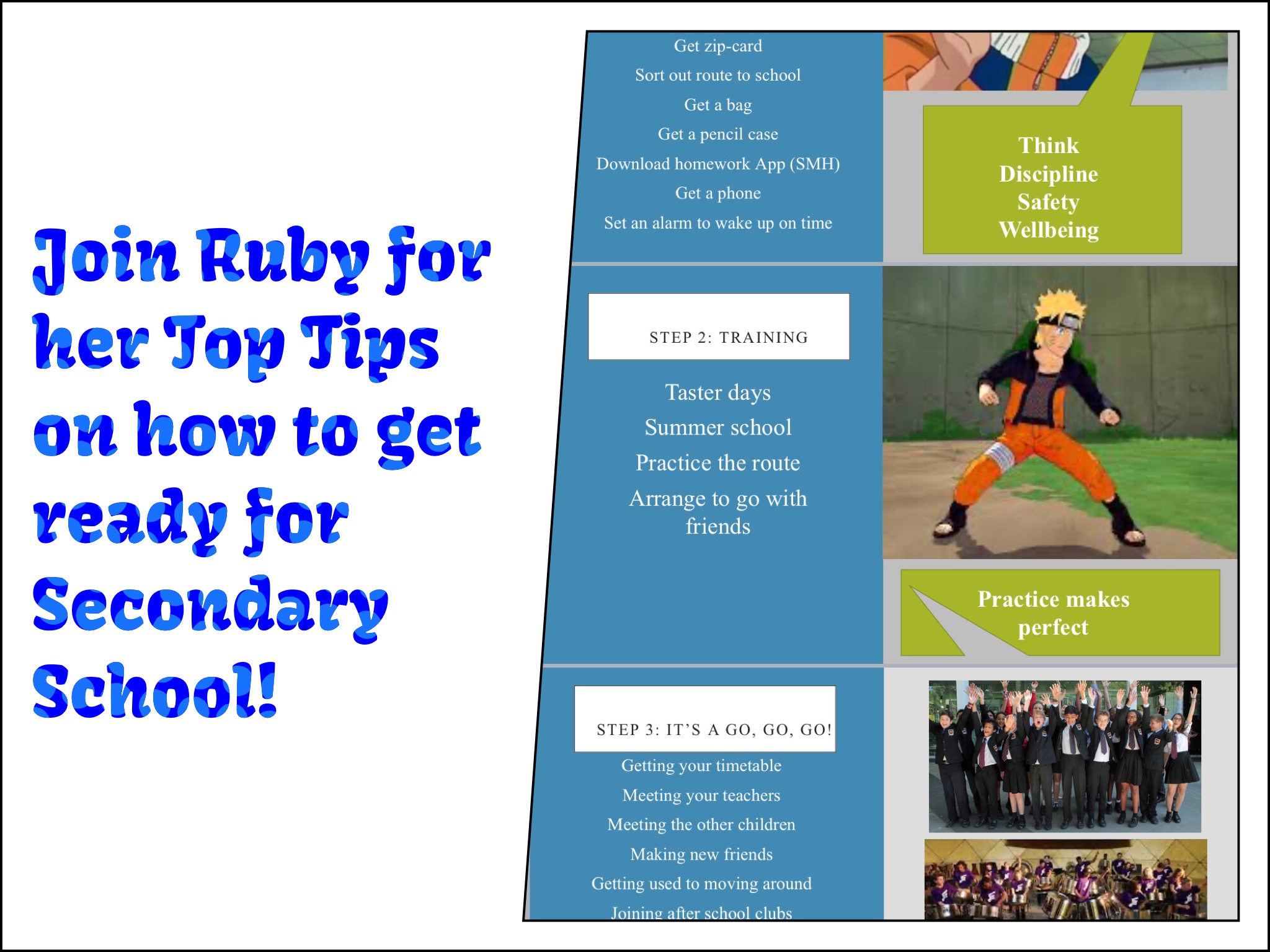 Is your mind filling up with questions like : "Will I be able to make friends?" "What if the teachers are not nice?" "What if the work is too hard?" "What will happen if I get lost on my way to class?"
YOU ARE NOT THE ONLY ONE! 
Feeling anxious about a change is very normal. Often it helps to share your questions with someone who has gone through the same experience.
This year we have invited a secondary school pupil, Ruby, to talk about her experience of KS3 to our year 6 pupils. We also used the video below to start the discussion about moving to secondary school. Why don't you have a look, you might find the answers you were looking for!